Madagascar – TANTANA Project
In Malagasy, TANTANA means good governance. For the Court of Accounts its stands for:
"Transparency & AccouNtability Through Audit of National Accounts"
TANTANA is aimed at strengthening the capacity of the Court of Accounts and enabling it to successfully implement its Strategic Plan and achieve its outcomes:
The Court of Accounts promotes the integrity, accountability and transparency of public bodies taking into consideration the State priorities.

The Court of Accounts´ actions are credible, visible and accessible to the general public.

The Court of Accounts promotes a transparent and performance culture in order to become a model institution.
The project shall as such contribute to Sustainable Development Goal SDG16 (Peace, Justice and Strong Institutions), which aims for effective, accountable and inclusive institutions. It shall also foster SDG 5 (Gender Equality and Women's Empowerment) through its gender mainstreaming approach. Finally, it will also seek alignment of the Court of Accounts with the INTOSAI Principles, Standards and Guidance of Supreme Audit Institutions.
TANTANA is expected to ultimately benefit the Malagasy citizens as better audits shall lead to stronger public financial management and government services.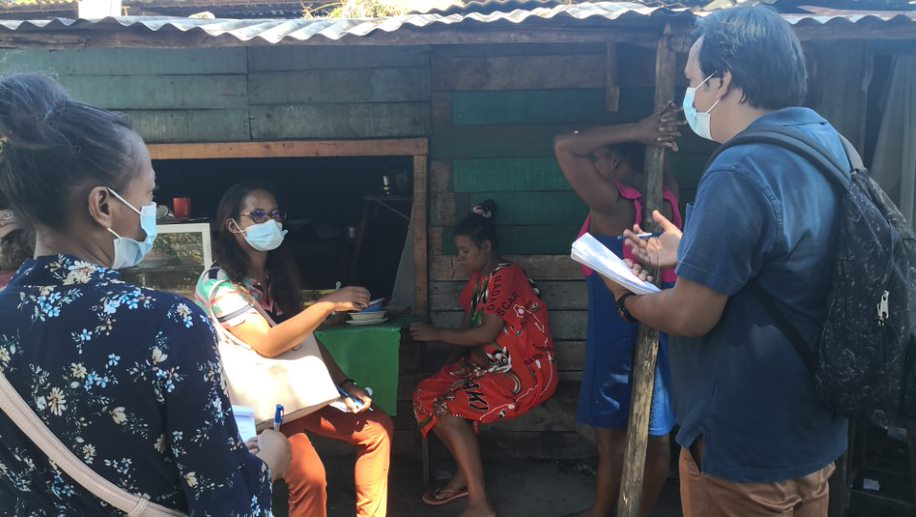 Auditors from the Madagascar Court of Accounts checking effectiveness of social programs launched by the Malagasy Government following the COVID-19 pandemic. (June 2021)
years for the project (2020-2025)
million USD, funded by USAID
outputs targeted:
Audits of high national relevance are conducted and reported based on the ISSAIs (audits include COVID-19, gender, mining, energy, state finances, decentralization, environment, etc.)
Quality and efficiency of the jurisdictional controls are enhanced in close collaboration with the Financial Tribunals.
The legal framework is improved, and institutional independence and financial autonomy strengthened.
The external communication is improved, including communication with the National Assembly, Government, Civil Society Organisations and Media.
Strategic management and core internal governance systems are strengthened.
Digital tools and software are utilized for greater audit quality and organizational efficiency.
A sufficient number of qualified and motivated staff (female and male) are available; gender equality and diversity are promoted.
peer Supreme Audit Institutions
Three SAIs will contribute to the project with senior staff, expertise and knowledge:
Cour des Comptes France
Cour des Comptes Morocco
Office of the Auditor General of Norway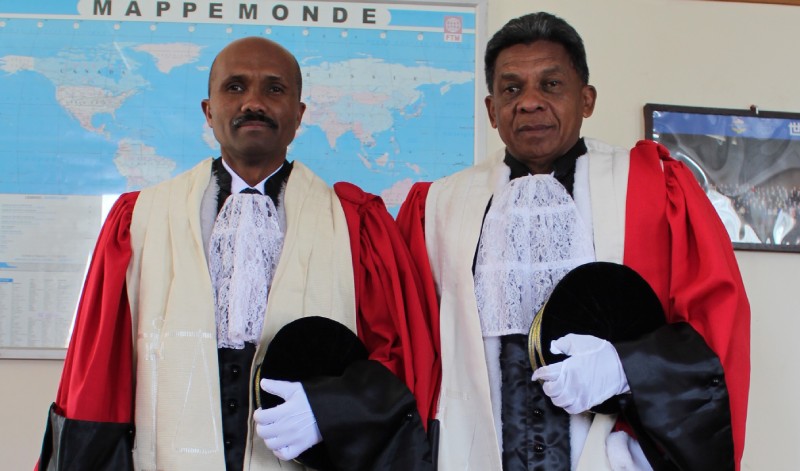 "The Malagasy people deserve an independent, visible, and credible Court of Accounts. Today, we are strengthening our institution, so that the country can be confident in the management of public money."
Mr. Jean de Dieu Rakotondramihamina. President of Madagascar's Court of Accounts.
"The Court of Accounts must act with promptness, rigor, accountability, effectiveness and integrity in the fight against corruption and poverty reduction. It will thus contribute to the ongoing improvement in the daily lives of citizens."
Mr Olivier Ernest Andriantsoa Herison. Commissioner General of the Public Treasury of Madagascar.
Project Agreements and Reports
Project-supported Documents
For further information, please contact:
Madagascar-related news articles