Tenders issued by the INTOSAI Development Initiative (IDI) can be found below. All tenders follow the IDI Procurement Policy.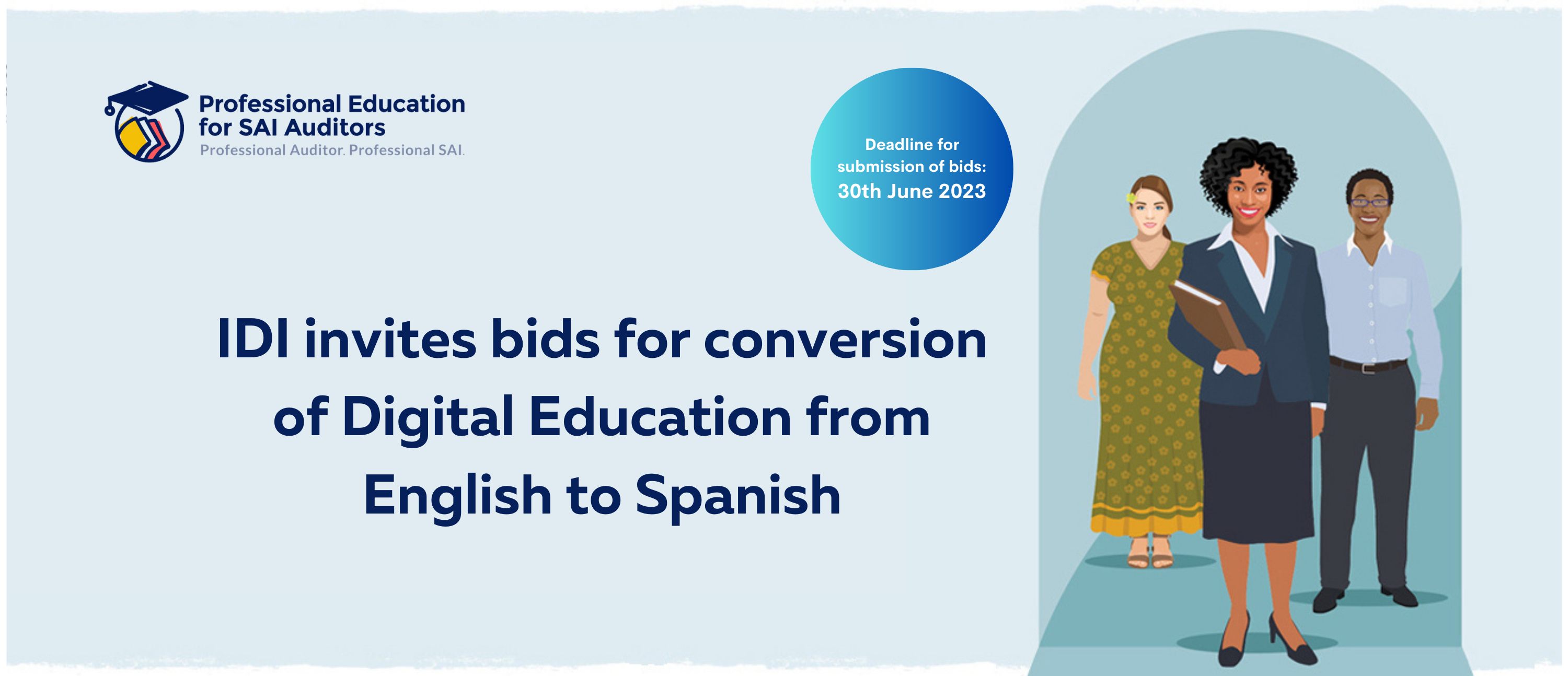 Your chance to bid for a contract to convert 160 hours of digital education (PESA) from English to Spanish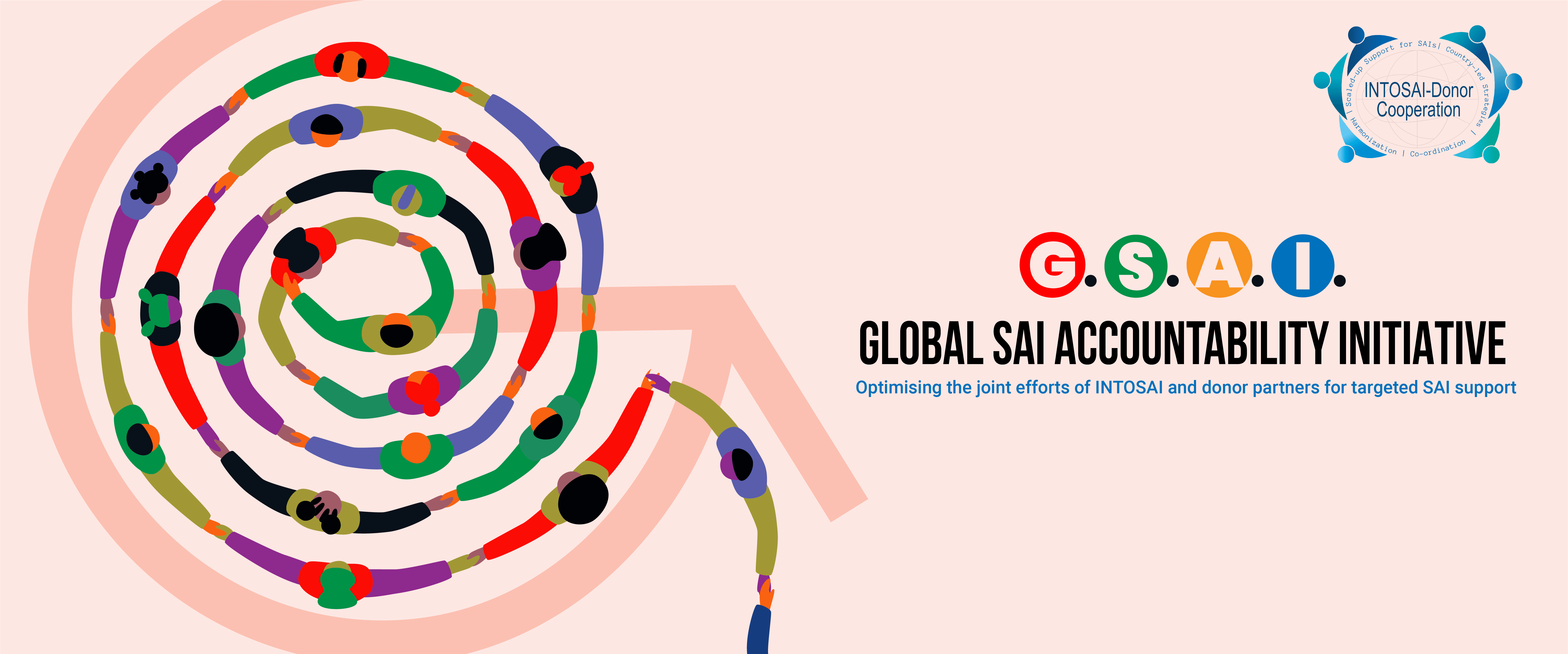 Invitation to bid for contract to support SAI Tajikistan as part of IDI's GSAI initiative, 2023 - 2026
Call for bids
IDI invites firms/individuals to bid for a contract to provide capacity development support to the Accounts Chamber of the Republic of Tajikistan as part of the "Global SAI Accountability Initiative - GSAI Programme", for the period 2023-2026. The technical provider will be part of a support group together with IDI and another Supreme Audit Institution, who will assist the Accounts Chamber of Tajikistan in its development plans.
Interested service providers should submit a short technical and financial proposal, in English, by email to Maria Herrero-Aldea ([email protected]) with a copy to Marcela Hommefoss ([email protected]) by no later than 24th June 2023.
The bid should comprise:

a) A proposal including:
i. Experience in providing capacity development support from similar projects and contexts
ii. Approach to capacity development and in particular to SAI Tajikistan
iii. Description of how the engagement will be organized and managed by the bidder, including staffing, competencies, guidance, quality control and financial management, and interpretation and translation (if required)
iv. A financial proposal for the work, on either an input basis or lump sum contract

b) CV detailing the educational and professional qualifications including statement of language skills of the proposed team leader and any other team members

c) Professional references (provision of two names of potential referees that IDI can contact)

d) Presentation of a tax (VAT / Sales Tax etc.) certificate
Please read or download the full Terms of Reference .
General information about the GSAI programme can be found in the GSAI webpage. Bids are due by the 24th June 2023. Please do not hesitate to contact Marcela Hommefoss ([email protected]) if you have any questions.