Guidance note for Supreme Audit Institutions
COVID-19 implications for SAI strategic management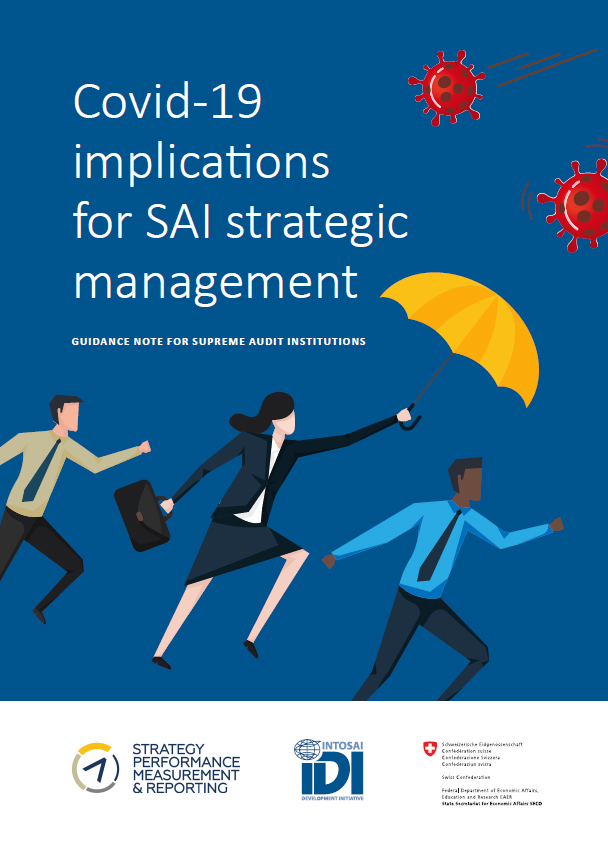 The objective of this guidance note is to explore the implications of the unfolding COVID-19 pandemic from the perspective of the strategic management of Supreme Audit Institutions (SAIs). It examines the risks and opportunities, as well as the potential strategic and operational challenges, choices and dilemmas SAIs may face in this situation, distinguishing between several response stages.
The guidance note furthermore provides suggestions for potential strategic management responses that SAI leadership could consider in order to ensure it fulfils its mandate, improves its performance and adds value in the context of the COVID-19 crisis.The guidance note represents the subjective view of its authors, namely the Strategy, Performance Measurement and Reporting (SPMR) team at the INTOSAI Development Initiative (IDI).
SPMR is financially supported by the Swiss State Secretariat for Economic Affairs (SECO). The note has benefitted from consultation and feedback from SAI staff across various continents and country socio-economic contexts.