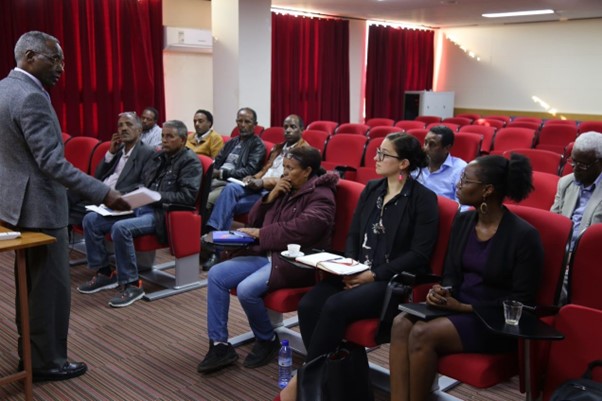 OAG Eritrea Accelerated Peer Support Partnership Project (PAP-APP)
Phase 2 2020-2024
Since 2018, IDI, AFROSAI-E and the Office of the Auditor General of Eritrea (OAGE) have been collaborating closely under the Accelerated Peer Support Partnership (PAP-APP) programme. For the period 2020-2024 OAG Eritrea receives support by AFROSAI-E, IDI and regional peers to enhance its internal systems and processes, and to deliver audits more efficiently.
The overall objective of the project is to enable the OAGE to achieve key strategic goals and objectives through well-coordinated peer-based capacity development support. The OAGE has set the following strategic goals for 2019-2023:
Goal 1: To enhance the independence of the OAG

Goal 2: To strengthen the organization and management capacity of the OAG

Goal 3: To enhance the competency and productivity of human resources

Goal 4: To enhance the quality of audit services to increase the value of the OAG

Goal 5: To improve the communication practice in order to increase the image of the OAG
The project provides support for select outputs and outcomes under goals 2-5. AFROSAI-E coordinates the support, provided by their technical experts as well as peers from SAI Tanzania (performance audit) and SAI Sierra Leone (human resources). IDI sits in the project's steering committee and provides additional support as needed, in particular around sharing experiences with similar projects.
Funding
The project is funded by several sources:
African Development Bank funding to AFROSAI-E

AFROSAI-E core funds

Accelerated Peer-Support Partnership programme funds managed by IDI
(funds from the European Union, Ministry of Europe and Foreign Affairs of France, SAI Qatar, Irish Aid, USAID and IDI core funding)
OAG Eritrea - Accelerated Peer Support Partnership Project (PAP-APP)
Phase 1 2018 - 2020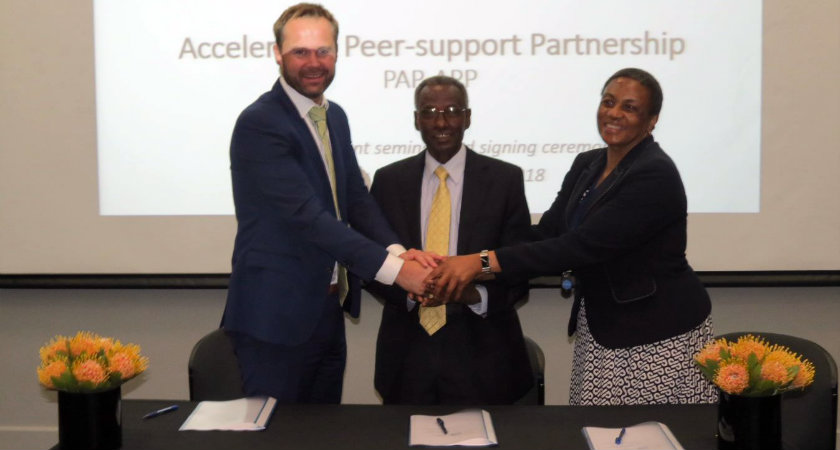 Representatives from IDI, SAI Eritrea and AFROSAI-E at a signing ceremony for the new PAP-APP programme
From 2018 to 2020, IDI and AFROSAI-E partnered with SAI Eritrea to strengthen its strategic management systems and initiate long-term capacity development projects.
A team of peers — from the IDI, AFROSAI-E and the Office of the Auditor General of Ghana — worked closely with the Auditor General and his staff to:
finalise and launch a new strategic plan

develop the operational plan
improve the SAI annual performance report
build more effective relationships with external partners, including key stakeholders and development support providers
develop project proposals for long-term capacity development support
Funding
Funding is provided by the Austrian Development Agency, Ministry of Foreign Affairs Iceland, Ministry of Europe and Foreign Affairs France, the United Kingdom, SAI Qatar and Irish Aid.

Project Agreements and Reports
Project-supported Documents