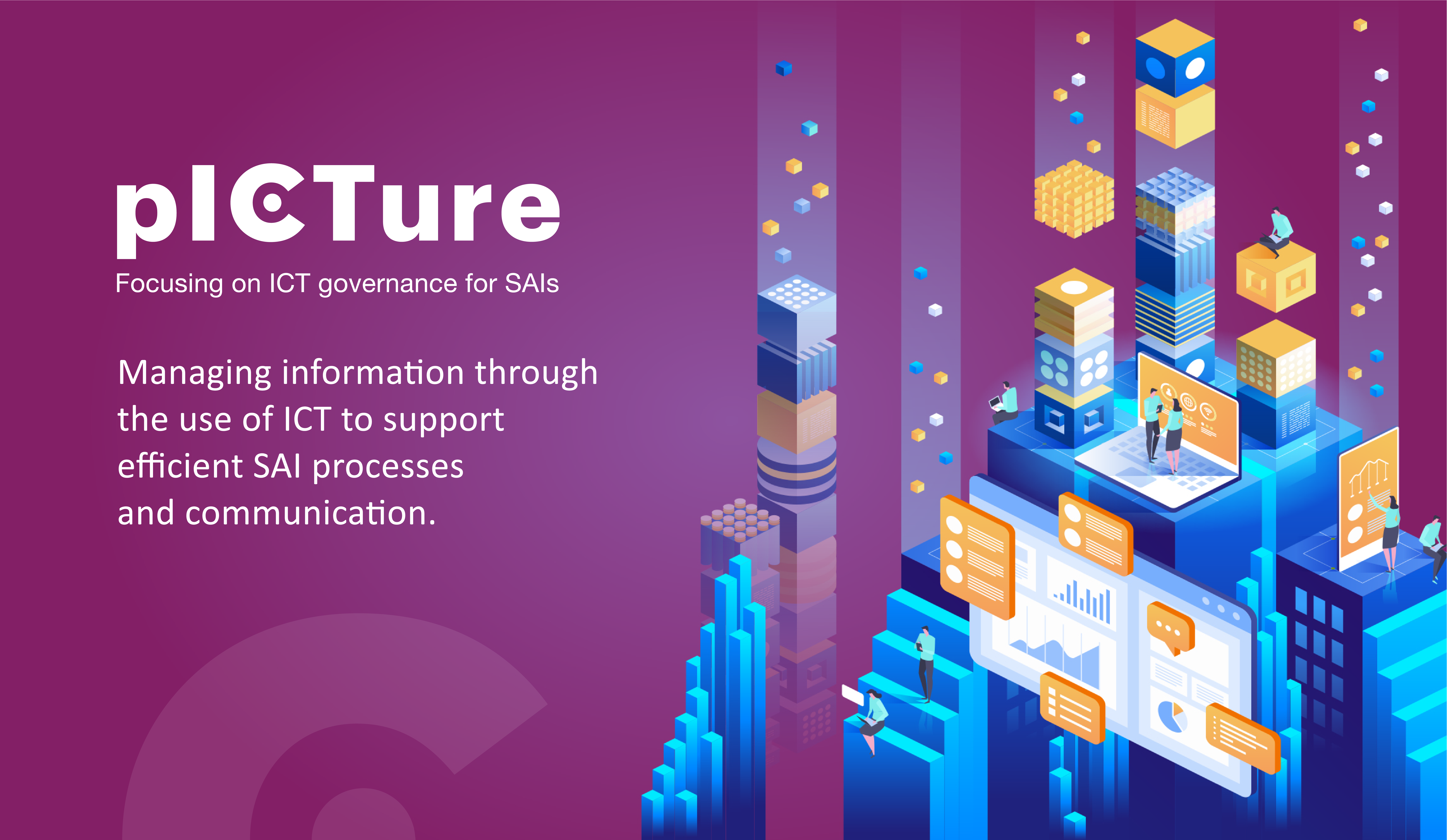 The pICTure initiative is a new IDI initiative which seeks to support SAIs in strengthening their ICT governance. This includes supporting SAIs in strengthening the management of their ICT resources and supporting SAIs in planning and steering implementation within each SAIs opportunity space.
This will consequently enable SAIs to better manage information and data, utilize technology for communication aspects and ensure the security of data and information.
The question is whether an SAI can afford not to engage in ICT governance. To respond to global developments where information, data, processes and communication is increasingly digitalized. To ensure the SAI utilizes its ICT resources optimally to contribute to effective internal processes, to strengthen the SAIs ability to remain relevant and provide value for its stakeholders and to strengthen the perception of the SAI as a model organization.
Rationale and objectives
One key characteristic of global developments is that use of computers is expanding which influence how we organize our societies and create a basis for organizing our work in new ways. Data is increasing exponentially, becoming more complex and is increasingly digitized. This influences how we organize and exchange information, our work processes and how we interact and communicate with each other. Such developments are here to stay, are expected to accelerate and change what is possible.
Technology is no longer something on the side but is strategically important and can be a gamechanger for an organization.
It is therefore critical for any organization to have a well- functioning governance system in place to manage its ICT resources and steer planning and implementation. SAIs are part of a larger ecosystem and are as such affected by global trends and needs to prepare for this new world and the possibilities it creates.
An analysis of the current situation for SAIs based on available sources demonstrates that many SAIs are facing a multitude of challenges. Challenges connected to IT infrastructure, generational and professional gaps in IT knowledge, insufficient remote access to internal and external information, gaps in data protection and so forth.
Through the pICTure initiative IDI will support SAIs in implementing and strengthening their ICT governance system. A key objective will be to support SAIs in thinking holistically and strategically about the interdependencies between information, data, applications, and technology.
Key objectives are to support the development of longer-term plans and short-term plans such as an ICT strategy and action plan. It will be important to ensure that the plans are aligned and as far as possible support the overall SAI strategic objectives. In this step the SAIs own opportunity space in terms of for instance resources and desired maturity in key areas needs to be considered.
This should lead to improved management of information the SAI needs to run its business and to ensure business continuity. Additionally, to support internal and external communication. It is vital to remember that ICT is a means to an end and should support the overarching SAI strategic objectives and contribute to the SAI providing value for its stakeholders in terms of delivering high-quality and relevant products and communicate effectively.
Implementation approach
The initiative will be piloted for a small number of SAIs in English from the start of 2022. It will be delivered using a blended approach utilizing a mix of eLearning and webinars with face to face interactions if the situation allows.
After the pilot phase the initiative will be rolled out to a larger number of SAIs. From 2020 IDI will through the pICTure initiative seek to arrange more general awareness raising activities on ICT governance which will be open for a wider audience.