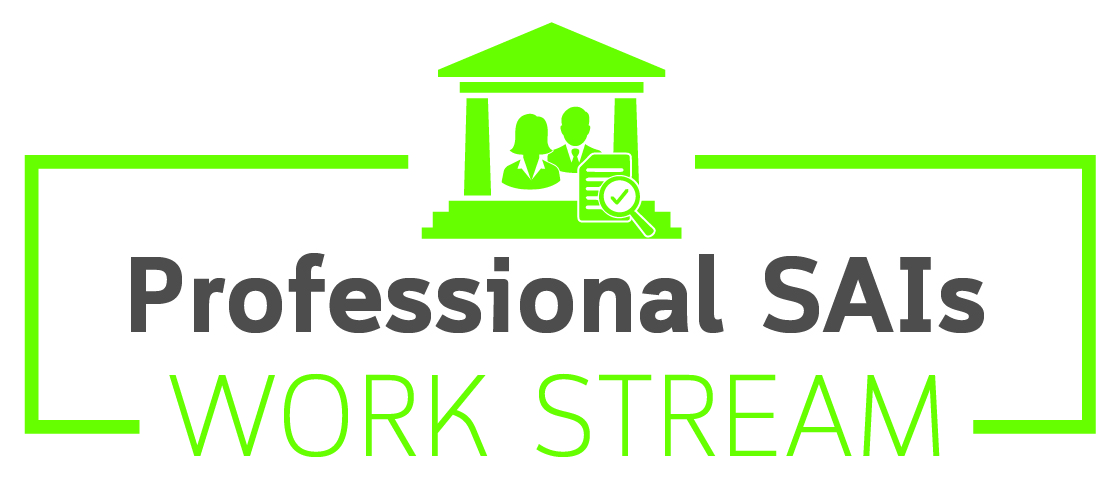 To support SAIs in enhancing professionalism and delivery of high-quality audits.
The ability of a SAI to act in a professional manner and deliver high quality audit work that meet applicable standards is the foundation of the value and benefits of a SAI. Being a professional SAI implies adopting professional standards, carrying out audit work as per applicable standards and having in place an appropriate quality framework to provide independent assurance on the quality of work done. In the context of INTOSAI, the ISSAIs contained in the IFPP framework provides professional standards for SAIs audits. The IDI has been supporting ISSAI implementation since 2012. Support for ISSAI implementation continues to be a high priority for SAIs. INTOSAI's Strategic Plan 2017-2022 emphasises ISSAI implementation and IDI's role as 'an essential INTOSAI mechanism for bringing together "on the ground" support for the implementation of professional standards.
Part 1: Components
We support SAIs in their journey towards greater professionalism by supporting them in implementing ISSAIs. Our support covers the three core aspects needed for ISSAI implementation:
Support SAIs in determining ISSAI implementation needs – This involves helping SAIs in understanding and assessing their ISSAI implementation needs. It also involves advising SAIs on taking informed decisions related to adoption of standards
Facilitate SAI Capacity Development for Implementing ISSAIs - under this component we have developed audit methodology guidance (ISSAI implementation Handbooks), will launch Professional Education for SAI Auditors – pilot (PESA-P) for 600 auditors, continue to grow SAI Young Leaders and support ISSAI based cooperative audits following IDI's Cooperative Audit model. In order to support SAIs in responding to the COVID-19 crisis we have launched a global cooperative compliance audit called Transparency, Accountability & Inclusiveness of the use of emergency funding for COVID-19.
Enhanced Audit quality arrangements – This component has two threads. We facilitate quality assurance reviews for IDI supported cooperative audits, and we help SAIs in ensuring audit quality by implementing a quality management framework.
Part 2: Principles
Besides the three components, we have reflected on some key principles in our planning for 2021. We have looked at our plans to check if they were flexible, agile, innovative, resilient, scalable, compliant, coherent, inclusive and doable. For example, the TAI audit initiative provides flexibility to SAI in joining the initiative and accessing education and audit support; is agile both in terms of providing support as well as guidance on agile audit methodology ; is innovative in use of a co-created, dynamic integrated education and audit support platform and the concept of agile audits; is resilient in terms of our ability to deliver support even if we cannot meet in person; is scalable in terms of the number of people who can access the support; is compliant with ISSAIs and applicable IDI requirements like GDPR and gender requirements; is coherent with other initiatives like GPGs for compliance audit, facilitating audit impact, digital education; is inclusive in terms of looking at inclusiveness of the spending on COVID-19 and the delivery of the initiative; and is doable in terms of planning for realistic support and audit targets.
Part 3: Delivery Mechanisms
Due to COVID-19 we have explored a variety of mechanisms for supporting SAIs. Some of the key mechanisms are detailed below.
Development and maintenance

of global

public goods –

We have developed and ma

intained ISSAI Compliance Assessment Tools (

iCATs

) for financial, performance & compliance

audits;

ISSAI implementation handbooks for financial, performance and compliance audits. We follow

Level 1 of

IDI

's quality protocol for GPGs

to ensure the quality of these GPGs.
EAR framework –

PESA-P will use an education, assessment and reflection framework for delivering

professional education for SAI auditors.

The

education will be mainly delivered through

digitized

units and models

on an integrated education and professional development platform

. The

platform will also provide

social learning

opportunities

,

other resources and learning through an initial professional develo

pment portfolio. PESA-P assessments will

check participants competence through applic

ation questions delivered online.
SYL integrated change

strategy –

We facilitate the growth of SAI Young leaders

(SYLs

)

through design and implementation of an integrated change strategy plan for each SYL

which consists of four elements

:
| | |
| --- | --- |
| Me plan | Facilitates growth of the young leader on a personal level. |
| Coaching plan | Enables a synergic relationship between the coach and the young leader. |
| Exposure plan | Assists to identify other growth and exposure opportunities within the SAI at all levels. |
| Change Strategy | Provides for a plan of action to achieve the goals of the change strategy proposal. |
Hybrid events

– We have planned for hybrid events, which are a mix of online activities with in-person meetings. However, if the travel restrictions due to COVID-19 continue, the in-person components of the events can also be delivered online.
Rapid Guides –

We will create a

r

apid

g

uide fo

r agile TAI audits to support SAIs

. This document will be a dynamic document which can be

modified

and added to

.
SAI leadership and stakeholder webinars –

IDI plans to

organise

several SAI leadership and stakeholder webinars as a part of

TAI Audits

Initiative and SYL Initiative

.
Global Summit

– IDI plans to

organise

an in person global summit on

'

Ensuring Audit Quality

'

to bring together SAIs and various stakeholders to discuss

how SAIs can ensure the quality of their audits.

If the summit cannot be

organised

as an in-person event, it will be moved online.
Networks & Continuous Professional Education (CPD)

– IDI

plans to provide networking and CPD opportunities for the SYLs and their coaches. Such

opportunities will also be explored for ISSAI facilitators and those certified through PESA-P.

We plan to explore the use of an alumni app for consolidating the network.
Learning lessons

–

We

endeavour

to set up internal opportunities to learn continuously and act fact on lessons learned. We also provide platforms for SAIs to reflect on lessons learned and plan way forward actions based on the learning.
Connecting the dots –

We set up activities and events that connect initiative and bring out the synergies between different strands of work.

e.g

SYLs design and implement change strategies related to ISSAI implementation, facilitating audit impact, innovation, leveraging on technological advanceme

nt, auditing SDGs, communication and stakeholder management etc.