SAI Independence Rapid Advocacy Mechanism
In response to the downward slide of SAI independence globally, IDI has developed the SAI Independence Rapid Advocacy Mechanism (SIRAM) to support SAIs responding to threats and breaches to their independence.
The SIRAM has been designed to provide a timely and coordinated response to threats and breaches to the independence of Supreme Audit Institutions, based on the notions that:
anyone inside or outside of INTOSAI can report the threat or breach;
the process will be conducted only upon approval of the Head of the SAI;
"independence" must be defined and understood according to the principles provided by the INTOSAI Lima and Mexico Declarations and
the process must be transparent and inclusive to preserve its credibility.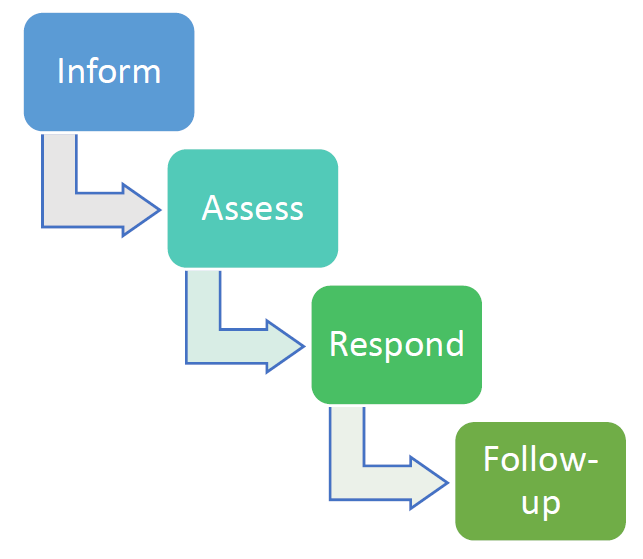 The SIRAM is a four-stage process which includes:
Information: IDI is informed of the threat of breach to independence. This can be communicated through various channels, such as the SAI itself, an INTOSAI body, a Civil Society Organization, or a development partner).
Assessment: IDI carries out an assessment to determine whether the situation is linked to an infringement of one or more of the Mexico Declaration principles. The assessment includes consultations with a wide range of stakeholders both at the country and global level to gain broader contextual understanding.
Response: IDI implements one or a combination of existing tools, such as:

Conducting an in-country advocacy visit
Issuing a statement of concern
Supporting the development of model legislation

Follow-up. IDI monitors how the response is being implemented and verifies whether other additional measures are needed.
The details of this process are defined in the SIRAM Terms of Reference, which is available in English and Spanish
The implementation of SIRAM started in 2019 with the pilot cases of North Macedonia and Somalia. In 2020, a case related to the SAI of Ghana was processed. In 2021, the demand for assistance through the SIRAM mechanism has increased, with requests coming from Cyprus, Colombia, the Dominican Republic, Myanmar, Poland, Sudan and Sierra Leone. Statements of concern have been a common response mechanism in several of these cases.
If you are aware of a threat to a SAI's independence, please contact us.