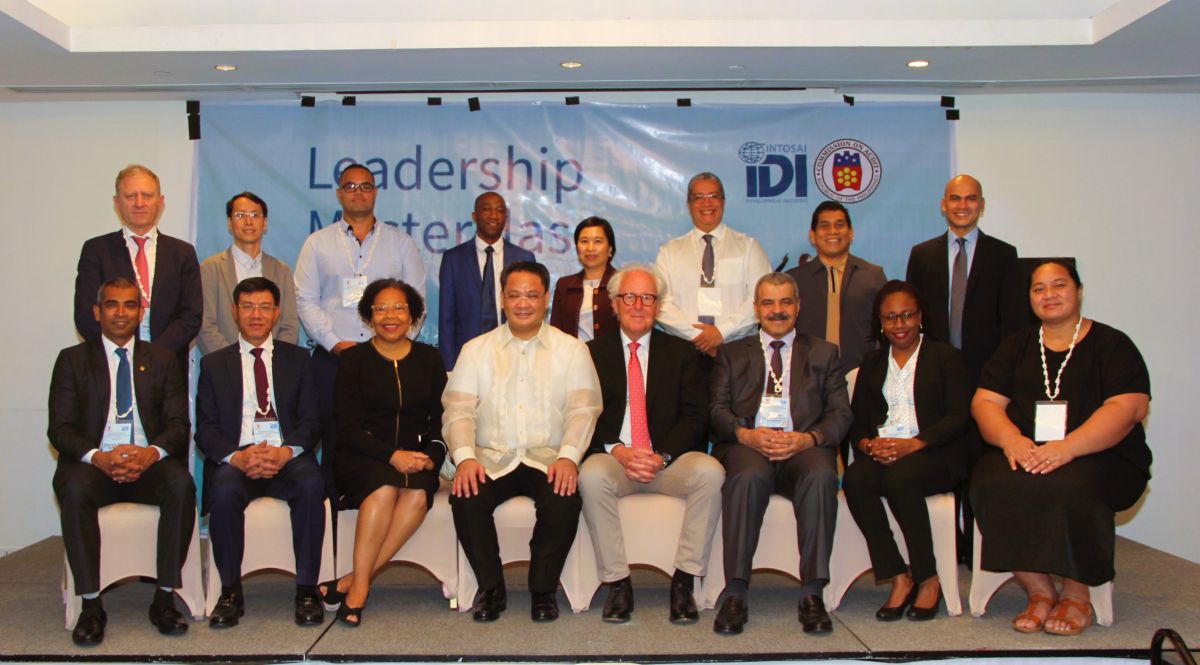 From 3 to 5 May, the INTOSAI Development Initiative (IDI) and the Commission on Audit (COA) of the Philippines, co-hosted a Masterclass on Public Financial Management (PFM) in Manila.
PFM encompasses sound mechanisms for the collection, allocation, and accounting of public resources in the most effective manner. It serves as a crucial tool for navigating and overcoming financial crises while promoting sustainable development. In this regard, Supreme Audit Institutions (SAIs) play a vital role by contributing to the enhanced accountability and assurance in the utilization of public funds, as well as providing recommendations to refine public policies for the benefit of citizens.
During the Masterclass, Einar Gørrissen, Director General of IDI, emphasized that the event would empower SAI leaders to make the necessary decisions in the present to prepare their institutions for the future. The objective is to make SAIs "future-proof," enabling them to serve society, fulfill their mission, and deliver high-quality services in the long term.
Leaders from 11 SAIs including Tuvalu, Federated States of Micronesia (FSM), Maldives, Solomon Islands, Suriname, Palestine, Vietnam, Cook Islands, St. Kitts and Nevis, and the Philippines participated in the Masterclass. The event facilitated the exchange of knowledge and experiences with esteemed guest speaker Lars Heikensten, Chairman of the Swedish Fiscal Policy Council, as well as experts from prominent organizations such as the World Bank (Tomas Sta. Maria and Patricia Mc Kenzie) and the IMF (Fritz Bachmair and Holger Van Eden). Additionally, senior managers from IDI, George Phiri and Eduardo Ruiz García, were present.
Collectively, they explored future trends, identified risks, and recognized opportunities to ensure the continued relevance of their respective SAIs.
The masterclass participants and guest speakers

Within the framework of the MASTERY initiative, IDI has scheduled upcoming Masterclasses that include:
- Masterclass on SAI Inclusive leadership - Istanbul, 19-21 September 2023.
- Masterclass on SAI Independence - Paris, 11-13 October 2023.
Applications for participation in both of these topics are open. For more information on these Masterclasses and other topics, you can visit the following link: https://www.idi.no/work-streams/well-governed-sais/mastery