In a first face to face meeting since the pandemic, IDI's Board approved the IDI Operational Plan and Budget for 2023. The meeting took place on the margins of the XXIV International Congress of Supreme Audit Institutions (INCOSAI) on 10 November 2022.
2023 is the last year of IDI's current Strategic Plan 2019-2023. Discussions and preparations for a new IDI Strategic Plan 2024-2029 are ongoing.
2023 will be an exciting year with new initiatives being rolled out after their launch at INCOSAI (7-11 November 2022). These include:
Equal Futures Audit Initiative (EFA) supporting inclusive auditors and audits for equality

Global Cooperative Audit of Climate Change Adaptation Actions (CCAAA)

Leveraging on Technological Advancement (LOTA Pioneers Initiative)
IDI will also move full speed ahead with other ongoing initiatives, such as the Professional Education for SAI Auditors - Pilot (PESA-P), Facilitating Audit Impact, PICTURE on ICT Governance, SAI Leadership masterclasses, TOGETHER – IDI's initiative on Human Resources, Ethics, Gender and Inclusiveness and many others.
IDI's income from development partners as well as continued cooperation and partnerships with the INTOSAI community and other relevant stakeholders will help us to implement our plans.
In addition, the IDI Board also nominated two new Board members. They will replace Ms. Pamela Monroe Ellis and Ms. Lara Taylor-Pearce, who was also vice-chairperson of the IDI Board. Both of their terms will come to an end in December 2022.
The minutes of the Board meeting, names of new Board members and the Operational Plan and Budget 2023 will be published on the IDI website.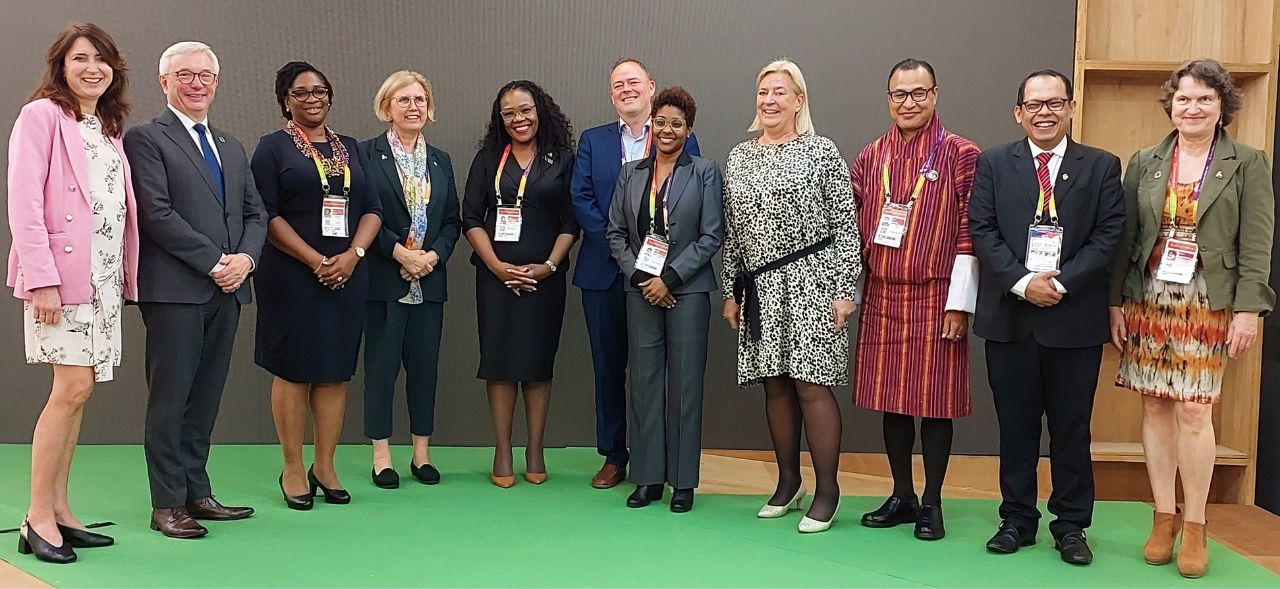 IDI's Board members Photo