We are delighted to welcome you to IDI's Global Summit for Professionalisation of SAI Auditors, 14-15 November 2023

The UK National Audit Office has kindly agreed to host the in-person Summit at its London premises

The Summit, consisting of a variety of interactive sessions, will also be available for an online audience

The summit aims to provide a global platform for members of the INTOSAI community and stakeholders to come together to:
Exchange views on upcoming trends like sustainability reporting and assurance in the public sector, as a part of the launch of IDI/ACCA/IFAC publication on the topic

Discuss professionalisation of SAI Auditors with specific focus on IDI's professional qualification - Professional Education for SAI Auditors (PESA) - and its future scale-up

Determine what it takes to set up and maintain sustainable audit practices in SAIs in diverse contexts. Network and explore partnerships


And in a very exciting development, to come together to launch 'The Centre for SAI Audit Professionals'
Summit Updates, News and Takeaways
IDI's Global Summit for Professionalisation of SAI Auditors is built around four themes: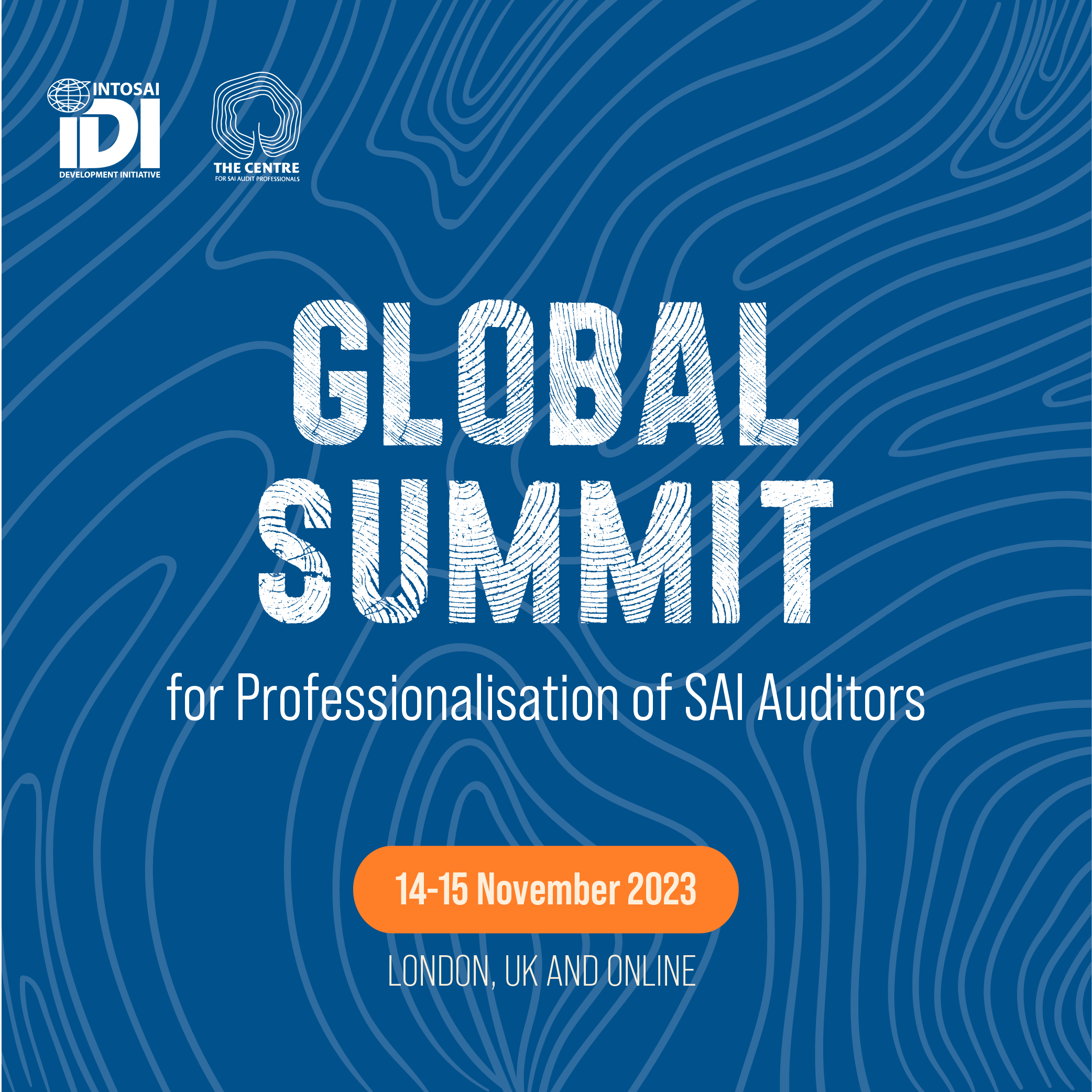 We will discuss the role of SAIs in providing external oversight on sustainability reporting in the public sector and launch a joint publication from IDI/ACCA/ IFAC
Professional Certification of SAI Auditors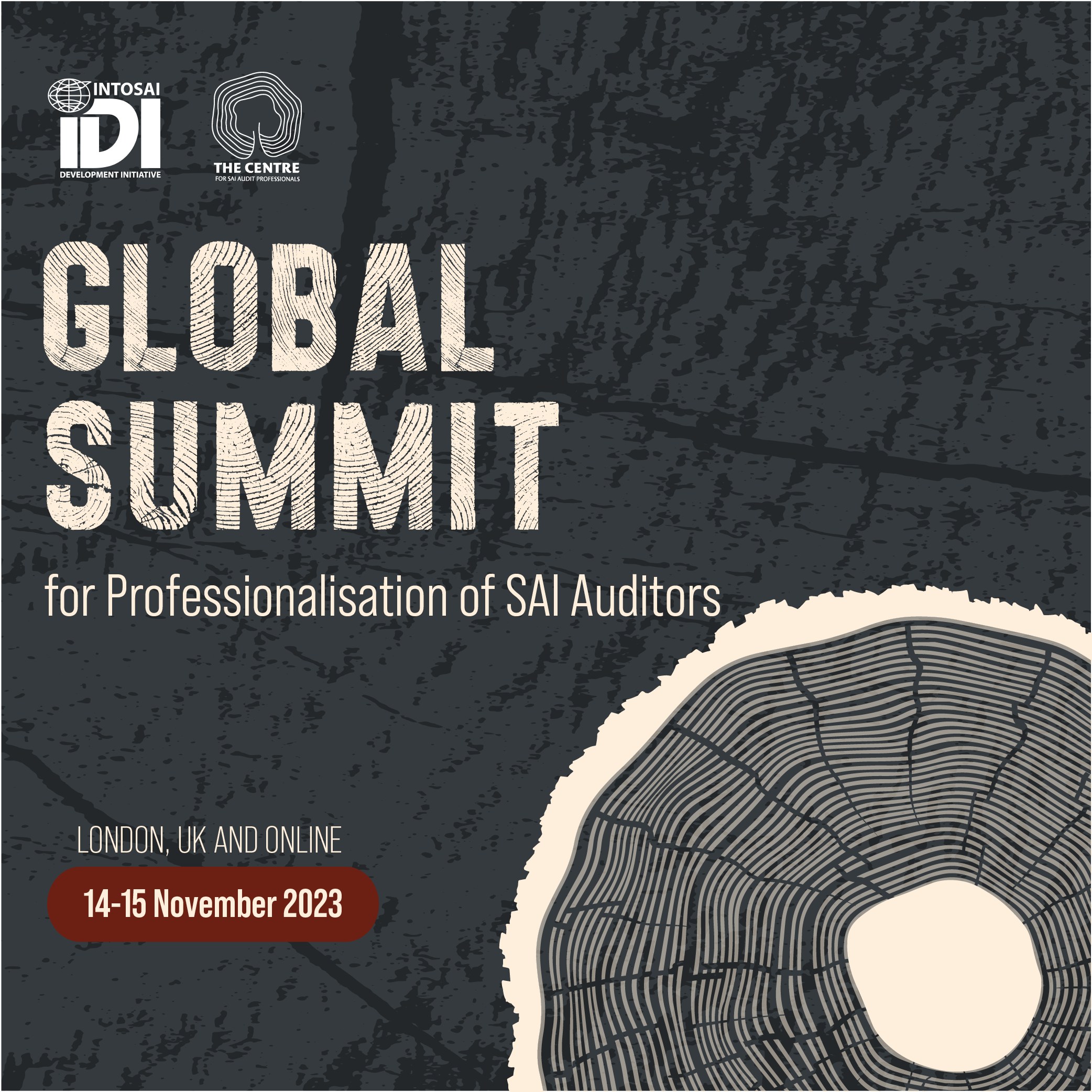 Spotlight on PESA —a premier avenue for SAIs and SAI auditors seeking to elevate their competencies - and an exploration of the certification journey, strategic considerations for advancing within the PESA framework, laddering and scaling PESA and forging valuable partnerships.
System of Audit Quality Management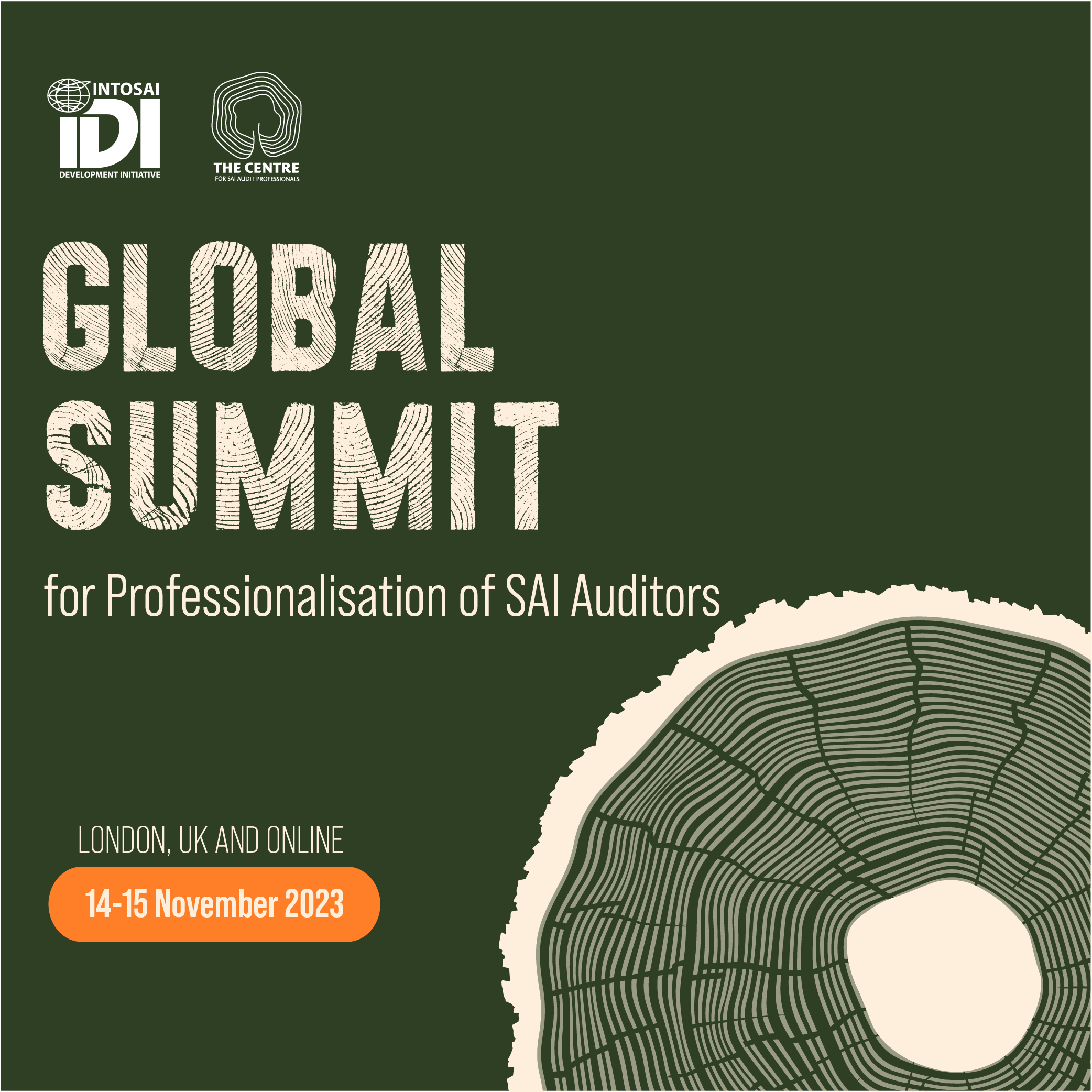 Under this theme we will discuss the competencies required by SAI auditors to successfully implement updated ISSAI 140. We will also discuss how shared services can be provided to SAIs through a certified pool of quality management facilitators.
Sustainable Audit Practices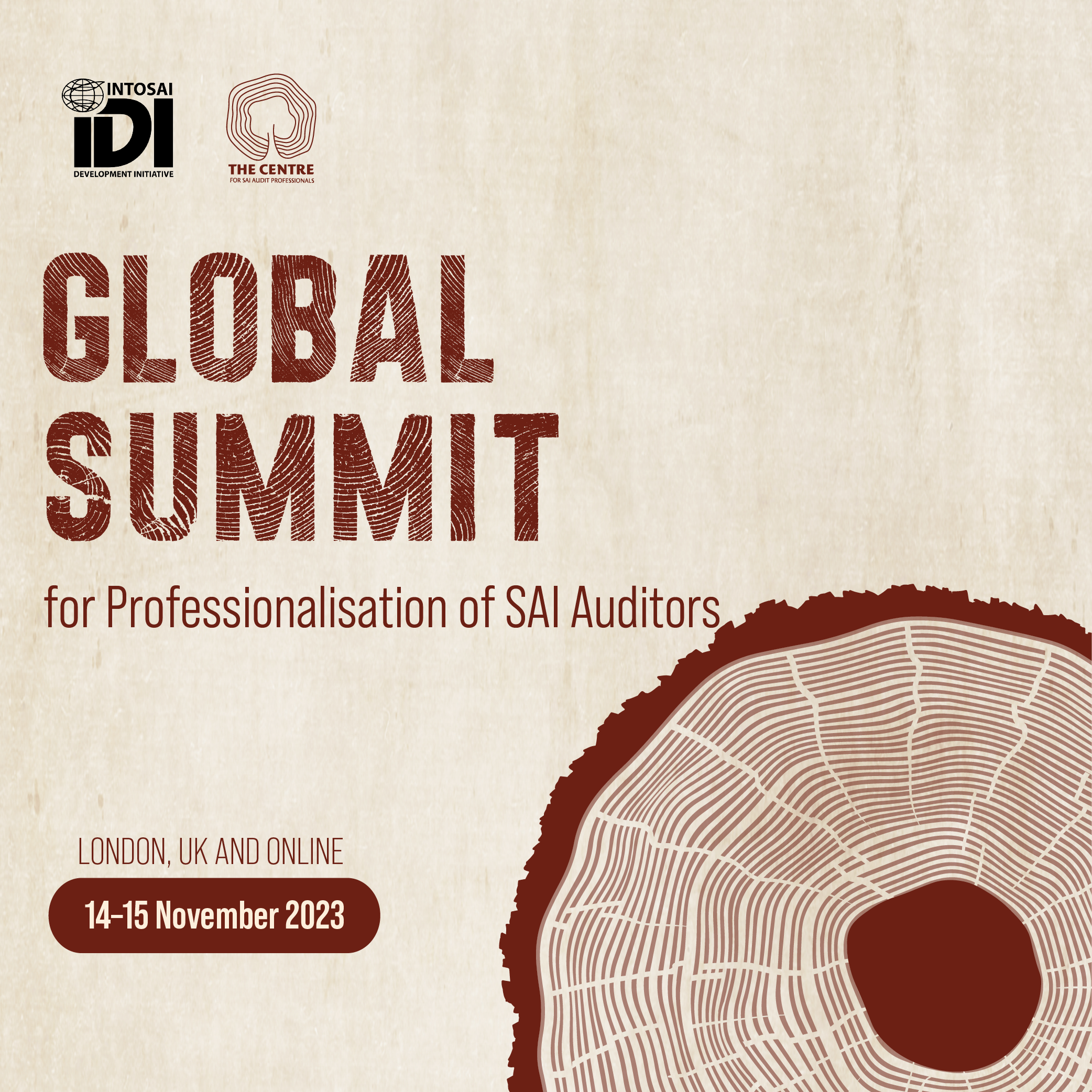 Exploring what constitutes sustainable audit practices and take a deep dive into performance audits. We will also reflect on sustainable audit practices from the perspective of Small Island Developing States (SIDS).
Attending in person in London?
Attendance at the London venue for the Summit is by invitation only. SAIs and Stakeholders should have received invitations via email. Registration links are provided in the invitation.

To manage the space at the Summit, we request that SAIs send no more than two people to the event. Please note that lunches at the Summit will be provided by IDI; all other costs and expenses must be met by attendees.
Further information about attending the Summit in person will be posted here ni the days before 14th November 2023. Please bookmark and return to this page for more details.
IDI's Global Summit for the Professionalisation of SAI Auditors is available to all SAIs and stakeholder organisations online. You will be able to interact and ask questions during the event. You can also use the links to attend the whole Summit, different days of the Summit, or specific sessions in the event.
Your SAI or stakeholder organisation should have received registration links for the event. If you have not already signed up for the event from the invitation, you can register on the link below, which also contains
GDPR and other attendance information.
Please note that the Summit will be in English only, and there will be no simultaneous interpretation. Recordings will be available after the Summit.