LOTA Scan: A tool for Supreme Audit Institutions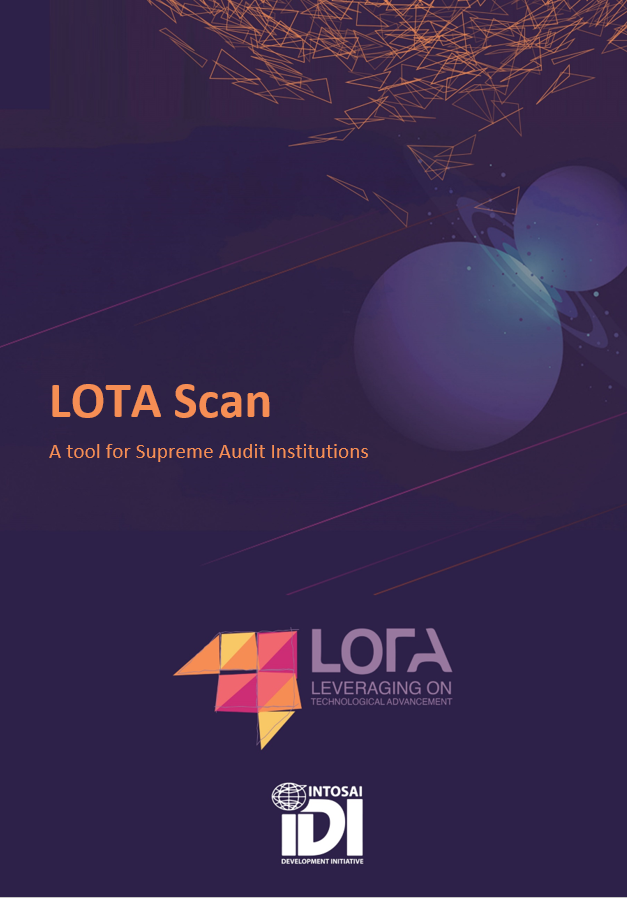 In response to this rapidly changing environment and technology development, IDI has developed a LOTA Scan Tool to help SAIs in making better use of technology in fulfilling their audit mandates, by planning technology-specific audits, developing technology skills and introducing new technologies into the SAI audit practice.

The LOTA Scan aims to provide SAIs with a tool to analyse their internal and external environment in the use technology in audits and use of technology by governments. The LOTA Scan part related to external environment assessment helps to identify areas where technology audits are required and outlining technology-related audit projects to be included in LOTA Strategy. At the same time, external environment assessment helps to identify the technological needs of SAI for using technology in audits. In turn, the internal environment assessment helps to assess the current state at the SAI and how well SAI responds to the technological needs arising from the external environment.

The LOTA Scan Tool consists of
LOTA Scan Guide.

The LOTA Scan Guide provides basic guidance on running the LOTA Scan project at a SAI. This includes guidance on prerequisites for conducting a LOTA Scan and the LOTA Scan workflow including key phases and analysis.

LOTA Scan Canvas.

The LOTA Scan Canvas provides a template for conducting and high-level reporting on the LOTA scan.

LOTA Scan Question Bank.

The LOTA Scan Question Bank lists detailed questions to be considered during the analysis.
The more information on these items along with download links may be found below.
LOTA Scan Guide (v. 2022 - Pilot)
LOTA Scan Canvas (v. 2022 - Pilot)
LOTA Scan Question Bank (v. 2022 - Pilot)