From 18-22 November, the first workshop for the ARABOSAI region was held in Tunis. The following SAIs are participating in the initiative:
Syria
Morocco
Tunisia
Iraq
Oman
Kuwait
Palestine
Libya
Through lectures and interactive group exercises, the participants were introduced to the SAI PMF framework and the necessary steps involved in planning this assessment.
Moreover, the teams started planning their SAI PMF assessments in the workshop by preparing a draft Terms of Reference (TOR). The TOR lays out a detailed plan for conducting the SAI PMF, including e.g. a description of the team composition, time plan for the assessment and the methodology (sampling).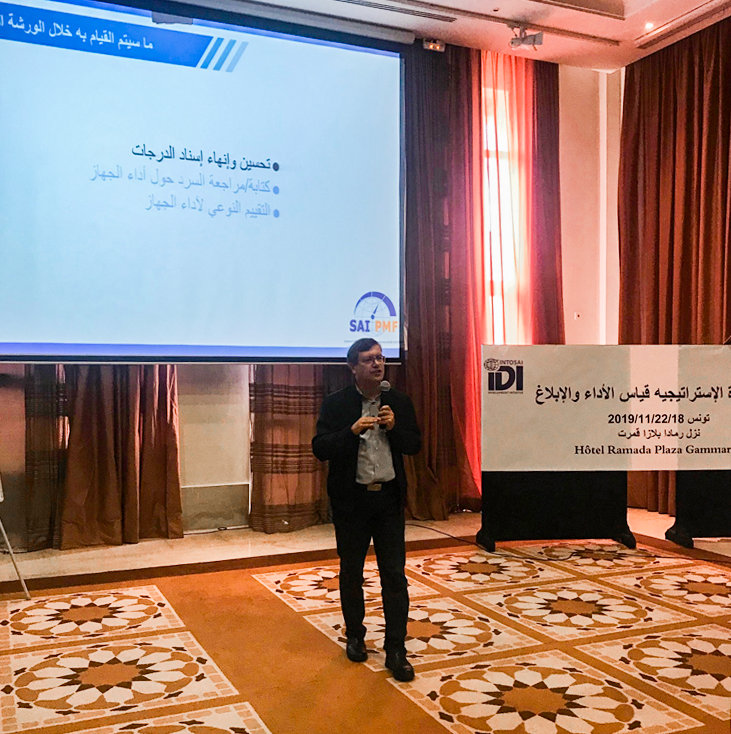 Some of the SAIs have prior experience in conducting SAI PMF assessment and shared their experiences throughout the workshop.
The participating SAIs will meet again in a few months to review their draft SAI PMF assessments. Here you may find more information on the SPMR initiative and its components.
| | |
| --- | --- |
| For more information about the programme, please see the webpage here. | |